Chop A Line Lexy
DOB: 12/24/09 - 10/16
Sire: FC Chop A Line Rusty
Dam: FC Chop A Line Laylah

Lexy was a medium speed hunting machine. She had extreme search on a check and ran as if she was glued to a line. Lexy was a solid trial hound that had 2 AKC wins. Lexy has been a great producing hound. She produced 2 Field Champion hounds to date. She was a major contributor to our hunting pack especially with the younger dogs. Unfortunately we lost Lexy last fall in our running area. She is now gone but not forgotten.
Field Champion Chop A Line Jody
DOB: 6/7/04- 1/9/17
Sire: FC Postoak Set-um-up Joe
Dam: Chop A Line LuLu

Jody was the smartest hound in the kennel. She always had a keen sense of jumping rabbits where they lie. By air scenting a rabbit she will hit the brush and jump it right out. Jody has been an exceptional mother and one of the dogs that was always in the truck during hunting season. She was the most trust worthy of hounds when it comes to running off game or just flat out knowing that we have a bunny going. Jody finished for her AKC championship in 2010 with many places and wins throughout her career.

​RIP Jody, you lived a long
fulfilling
life​ and gave us great joy. You will never be forgotten and we will miss you everyday.
FCGD Chop A Line Sleepin Sammy
1/31/07- 08/22/2014
Sire: FC Indian Hills Nighttrain
Dam: FC Chop A Line Laylah
Sammy is the winner of the 2012 IBGA Championship Trial. Sammy was a hard driving hunting machine. She had superb stamina in the pack and could control a chase from the front. Sammy finished for her AKC FCGD Title in 2013. Sammy was a pure hunting dog that could go all day long in the woods. Sammy gained 7 wins as a field trial hound.
RIP Sammy we will always love and miss you. ​

FCGD Chop A Line Straight Lace
DOB: 5/24/13​
Sire: FCGD Huck's Run Bruiser​
Dam: Chop A Line Lexy (RIP)
Lace was a beautiful looking hound and great little running hound. This was the first cross with Lexy and Bruiser breeding and I am very pleased. Lace had a big ole bawl mouth that everyone could hear and she had extreme hunt and line control. Winning at Pioneer May of 2015 for her first win. Then completing her field trial record for wins at N. Lancaster and East Carolina. She is was truly a jump dog like no other and could find a rabbit anywhere.
She will surely be missed during every hunting season to come. Gone to soon for sure. ​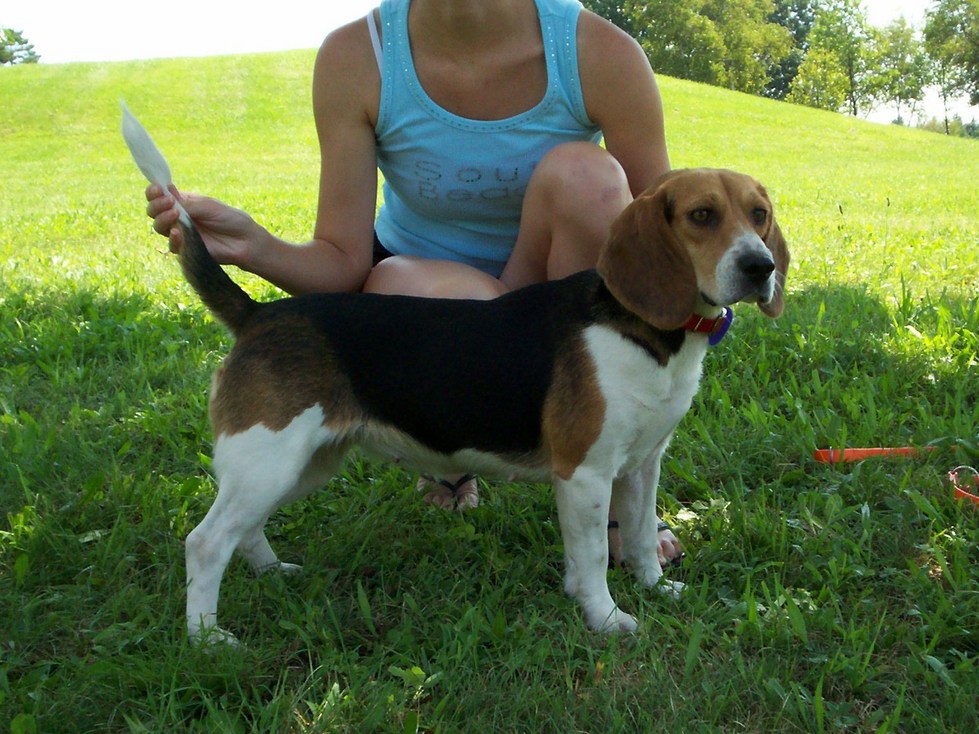 FC Chop A Line Montana

1/31/07- 05/16/19​


Sire: FC Indian Hills Nighttrain (RIP)

Dam: FC Chop A Line Laylah​​


​Montana finished for her AKC Championship in 2010 acquiring 6 AKC Wins. Montana has emerged as what most would say one of the best 15" females in the Northeast. She has won every trial there is to win and has produced some very nice puppies that are placing in trials. Montana is a driving hound that does not miss a spot of the line. Hard hunter that goes all day long without stopping. Montana has produced to date 3 Field Champions and there are 4 other hounds out of her that have wins and places and are on their way. She spend her last days as an inside dog getting as much love as possible. She lost her battle to cancer and went peacefully at the vets office. She will forever be missed and forever in our hearts.
FCGD Chop A Line Wicket
11/21/2016- 5/19/2020
Sire: FC Chop A Line Rusty
Dam: FCGD Chop A Line Straight Lace

Wicket passed away unexpectedly due to unknown internal complications. We did all that we could to save her. She was not only an exceptional hunting beagle she was the sweetest you could get and we are happy to have Winnie to follow in her foot steps.

​​
​​​​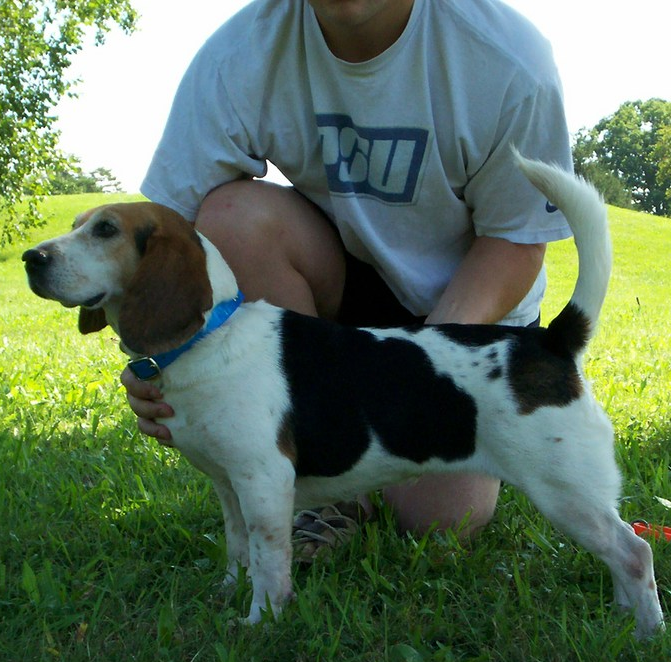 FC Chop A Line Laylah
9/1/2004 -​ 5/20/2020
Sire: FC Timberdoodle Fidelity
Dam: Chop A Line Loretta

​Laylah is the backbone of our kennel. She finished for her AKC Field Championship at 5 years old. She is the mother of 4 Field Champions. She has won and placed at the NEBGF Championship trial 2010, 2011,2012. Laylah is a medium fast hound that is a master at picking checks.Laylah passed at age 16 peacefully in her sleep and as happy as the puppy she always was. ​​​​ We would not have what we have without her. She will always hold a special place in our hearts and it will never be the same without her.